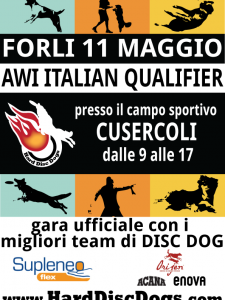 We are very sorry to inform you and we hope you can understand and forgive us for any issue caused to you.
Unfortunately the field in Imola is flooded, cause of huge rain of the last days. After a check this morning, we worked hard to find a new field with same conforts like Imola (camping, food and so on)
AWI Italian Qualifier will be held at Campo Sportivo di Cusercoli. You will find all the info at the event page.
Please share the information