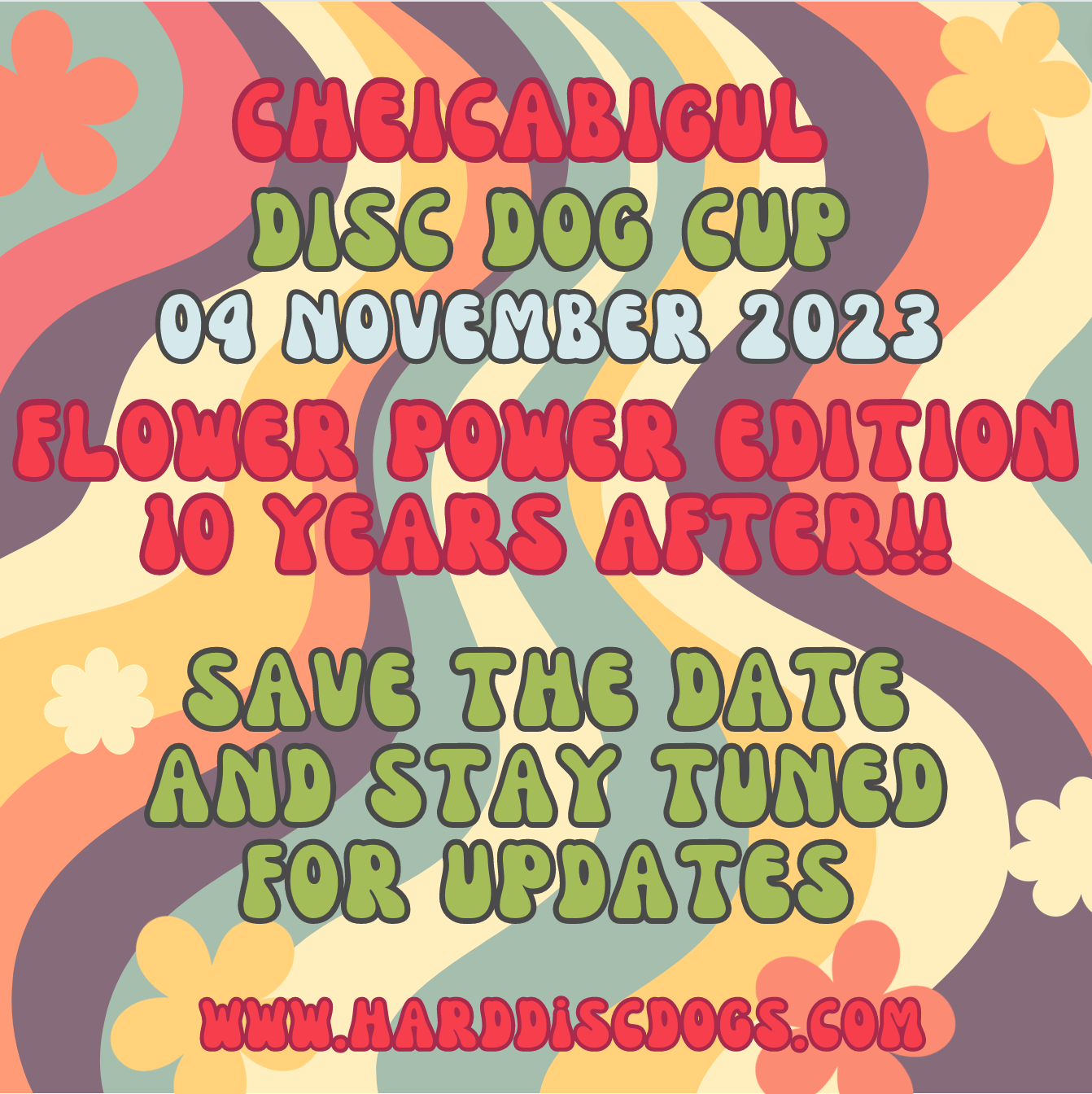 Cheicabigul Disc Dog Cup, the discdog tournament from Forli with its first edition in 2009, after a break is getting ready for a comeback!
It will not be a qualifier, we are going back to the roots of the event and of italian discdog origins. In the first edition we had 17 players and it was a huge success for that time, there was not even a novice category!
After the games another comeback: Flower Power Party, 10 years after!
The program of the day will be defined based on the number of players that will take part, please send us an email info@harddiscdogs.com to let us know that you are planning to come so that we can figure out how many we will be.
Program Draft:
Friday 3 November
ore 18.00 Welcome Party
ore 20.00 Pizza Party
Saturday 4 November
ore 08.30 Players Meeting
ore 20.00 Flower Power Party
The event will be in Forli, at Campo sportivo di Villagrappa.
Rules
The competition will be played using UFO Rules: ufoworldcup.org
Freestyle 120 seconds using 7 discs
Toss & Catch 60 seconds
Registrations
Registrations are now open! Please register and confirm your partecipation as soon possible!
Registrations will close Monday 30 October at 23.30.
Link for registrations here
Where to stay
Grand Hotel Forli
Hotel Prati Castrocaro
Flower Power Video 2013